Domain → .eu domain name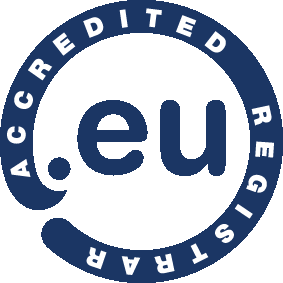 As an accredited .eu registrar and a Code of Conduct member we provide fast and accurate .eu domain registration services!
Order your .eu domain names
online
or register them in our
automated domain registration system
in real-time!
Our .eu domain prices are as follows:
Active .eu domains
0-10 pcs
11-20 pcs
21-50 pcs
51-100 pcs
101-300 pcs
above 301 pcs
Registration/Tranfer
Renewal/ownerchange
2 800 HUF+VAT
2 500 HUF+VAT
1 900 HUF+VAT
6 EUR+VAT
5 EUR+VAT
custom price
DNS server modification
Free
Free
Free
Free
Free
Free
DNS server service
Free
Free
Free
Free
Free
Free
In case you would like to transfer more than 2000 .eu domain names, we have a special price of 0.3 EUR/domain.